Black Friday Deals
It's the most wonderful time of the year! Holidays are upon us and shopping is at it's peak! I will be sharing lots of links in the post to great items for you to use as embroiderers, crafters, or just general git giving of things that I find someone might love. So basically, I will post links with pictures to everything I love and I think you might love too!
I will be posting pics with direct affiliate links to the items so you should be able to see pics and price right up front. It does help to be an
Amazon PRIME member
since there are tons of benefits with free shipping being one of the great perks.
If you already have
Amazon Prime
and love it then you can also gift it to someone so they can get greats all on their own!
Alright I think it's time to start the fun! Some of these links are limited time deals and some are just overall great buys so please keep an eye on all prices as you click through. I will alert you when or if I notice a big change.
I will update machine when I notice a price drop.
Cricut Explore Air 2 Cutting Machine *Link is Direct to Cricut*
  Cricut Maker Cutting Machine - Cuts a variety of materials - *Link is Direct to Cricut*
  This is the new printer I just got! It prints full 12x12 sheets and man other features perfecting as a crafting printer! 
$13.16 Lightening Deal - Limited Time  - expired
My favorite everyday tearaway stabilizer.
Double curved duckbill and embroidery scissors - Combo pack!
100 pack of 75/11 needles! Standard pricing right now but, I'll keep an eye on it.
100 pack of zippers in a variety of colors. 9, 12, or 16 inch available.
4TB External Hard Drive
I recommend Fiskars for their Lifetime warranty. This particular pair for the ergonomic handle and safety "switch" rather than a "trigger". 45MM is great for 1-2 layers of vinyl of fabric.
replacement blades
This handle is great for easily moving an acrylic ruler.
This kit includes the presser foot for sewing machine. 
Currently on Sale - $37.99 
Grommet Kit including rubber tipped hammer!
5 inch tassels for bookmarks
1.5 inch tassels for bag / zipper charms
also comes in clear/ white and black
Mine is black. I will be watching for a better price. Also, keep an eye on local craft stores like Michaels for good sales on this one.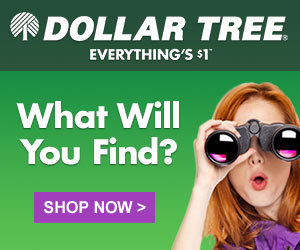 Dollar Tree is great for scoring affordable blanks that are great for gift giving and if you order online you get flat rate shipping. $4.95 Flat Rate Shipping Event from 11/25 - 11/30
This lightbox includes 4 backdrops, tripod, lights and plug. foldable for easy storage too! I have this exact one.
Pressing Mat
40 Colors